Study Aids:
Click the Study Aids tab at the bottom of the book to access your Study Aids (usually practice quizzes and flash cards).
Study Pass:
Study Pass is our latest digital product that lets you take notes, highlight important sections of the text using different colors, create "tags" or labels to filter your notes and highlights, and print so you can study offline. Study Pass also includes interactive study aids, such as flash cards and quizzes.
Highlighting and Taking Notes:
If you've purchased the All Access Pass or Study Pass, in the online reader, click and drag your mouse to highlight text. When you do a small button appears – simply click on it! From there, you can select a highlight color, add notes, add tags, or any combination.
Printing:
If you've purchased the All Access Pass, you can print each chapter by clicking on the Downloads tab. If you have Study Pass, click on the print icon within Study View to print out your notes and highlighted sections.
Search:
To search, use the text box at the bottom of the book. Click a search result to be taken to that chapter or section of the book (note you may need to scroll down to get to the result).
---
View Full Student FAQs
12.3

Composing Memos
Learning Objectives
Recognize the typical usage for memos.
Understand the parts of a memo.
A memo is less formal than a business letter but more formal than an e-mail. Memos are usually sent within a company addressing a single issue or meeting and are typically short. A common feature of memos is the heading followed by a colon. Memos typically include the following set components.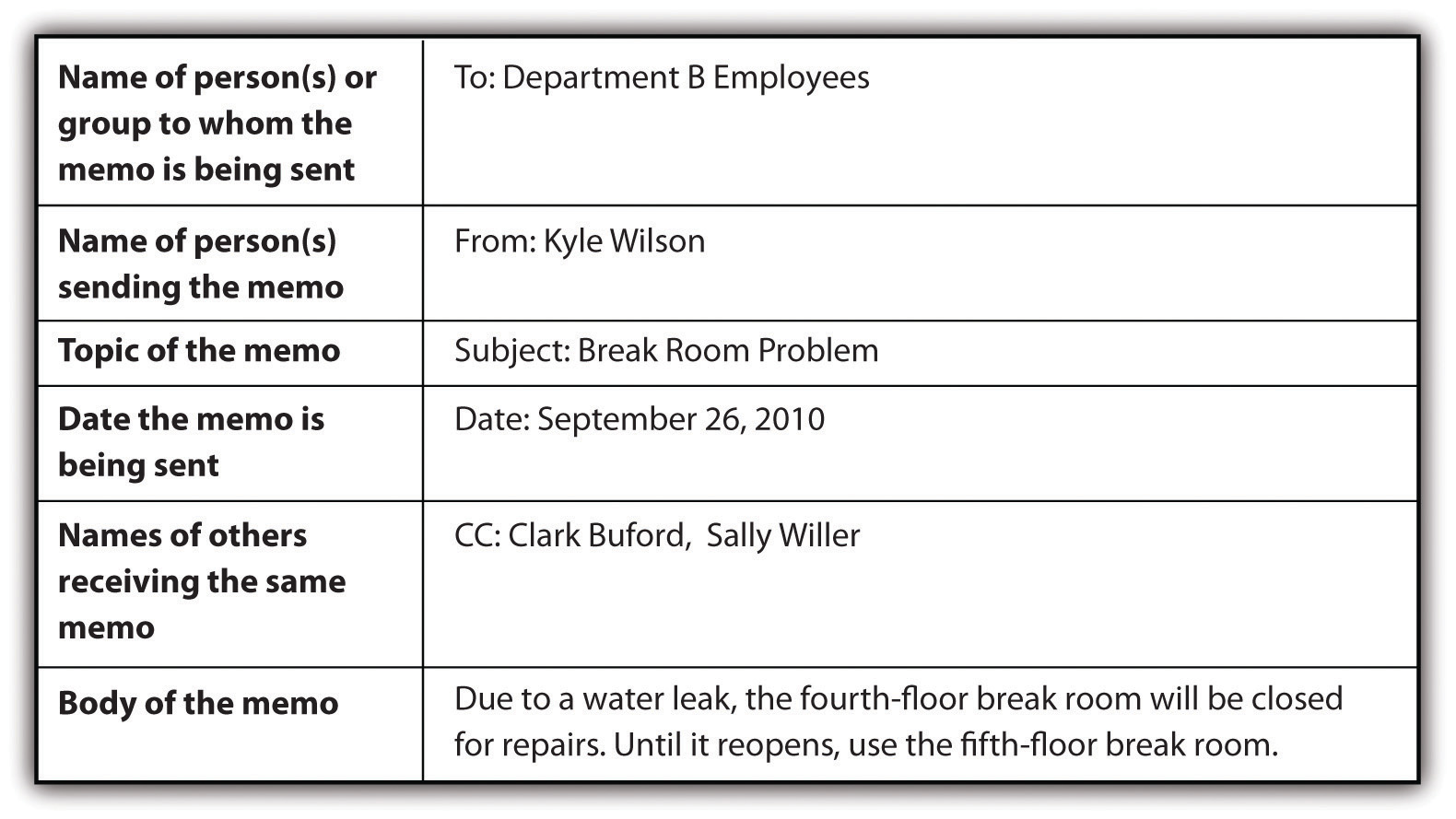 Companies often have blank memo forms in digital and hard-copy formats.
Figure 12.1 Example of a Blank Memo Form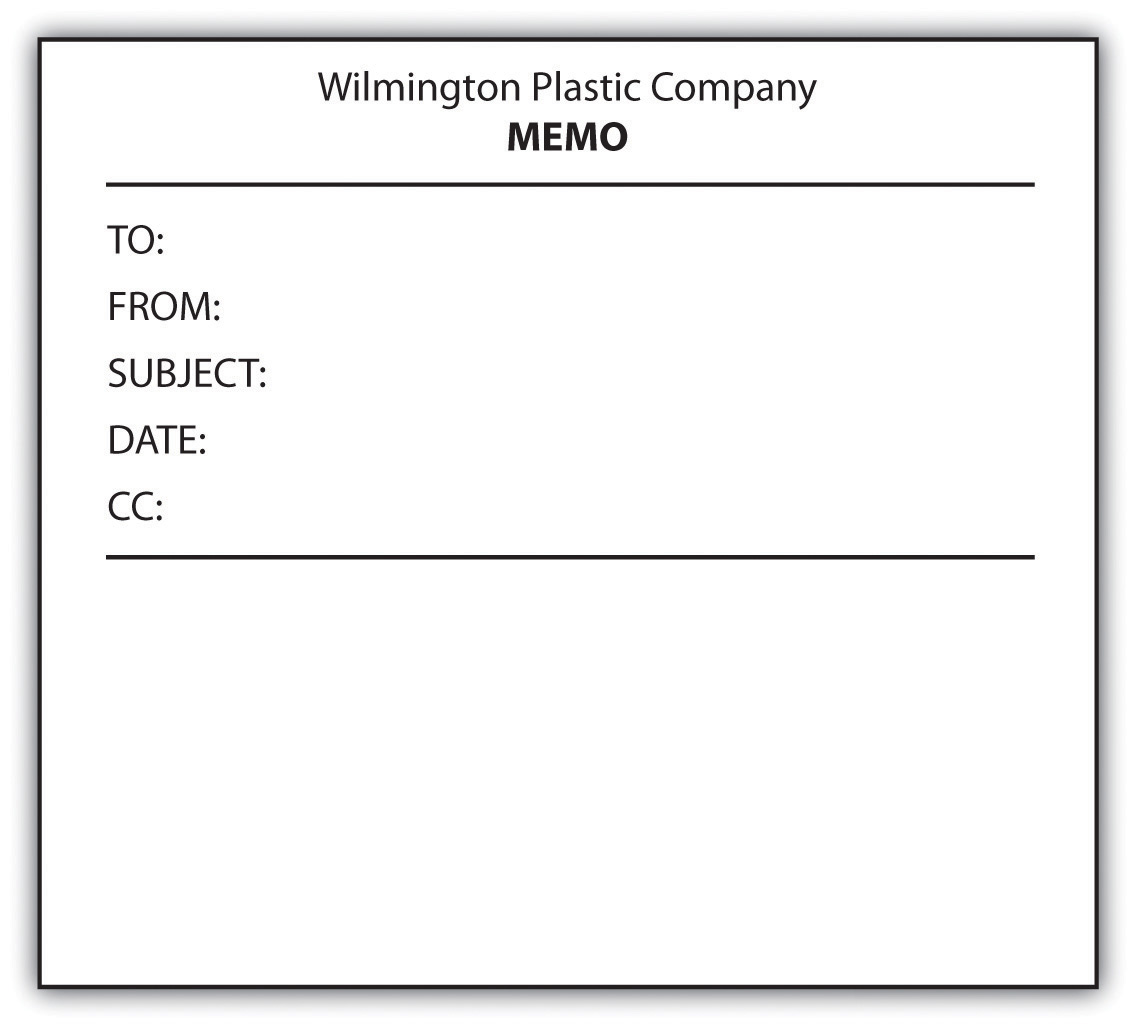 Key Takeaways
Typically memos are short, are used for internal company matters, and cover a single issue.
Typically memos include six parts: to, from, subject, date, carbon copy, and body text.
Exercises
Make a list of five reasons a person might use a memo at work instead of sending an e-mail or mailing a business letter to employees.
Create a memo form in your computer. Use your form to create a handwritten memo and a typed memo.
Use a memo template for the next writer's memo you submit with a college writing project. (See Chapter 5 "Planning" for more on how to develop a writer's memo and a statement of purpose that describes message, audience, voice, attitude, reception, and tone.)