Study Aids:
Click the Study Aids tab at the bottom of the book to access your Study Aids (usually practice quizzes and flash cards).
Study Pass:
Study Pass is our latest digital product that lets you take notes, highlight important sections of the text using different colors, create "tags" or labels to filter your notes and highlights, and print so you can study offline. Study Pass also includes interactive study aids, such as flash cards and quizzes.
Highlighting and Taking Notes:
If you've purchased the All Access Pass or Study Pass, in the online reader, click and drag your mouse to highlight text. When you do a small button appears – simply click on it! From there, you can select a highlight color, add notes, add tags, or any combination.
Printing:
If you've purchased the All Access Pass, you can print each chapter by clicking on the Downloads tab. If you have Study Pass, click on the print icon within Study View to print out your notes and highlighted sections.
Search:
To search, use the text box at the bottom of the book. Click a search result to be taken to that chapter or section of the book (note you may need to scroll down to get to the result).
---
View Full Student FAQs
Chapter 3

Speaking Confidently
Battling Nerves and the Unexpected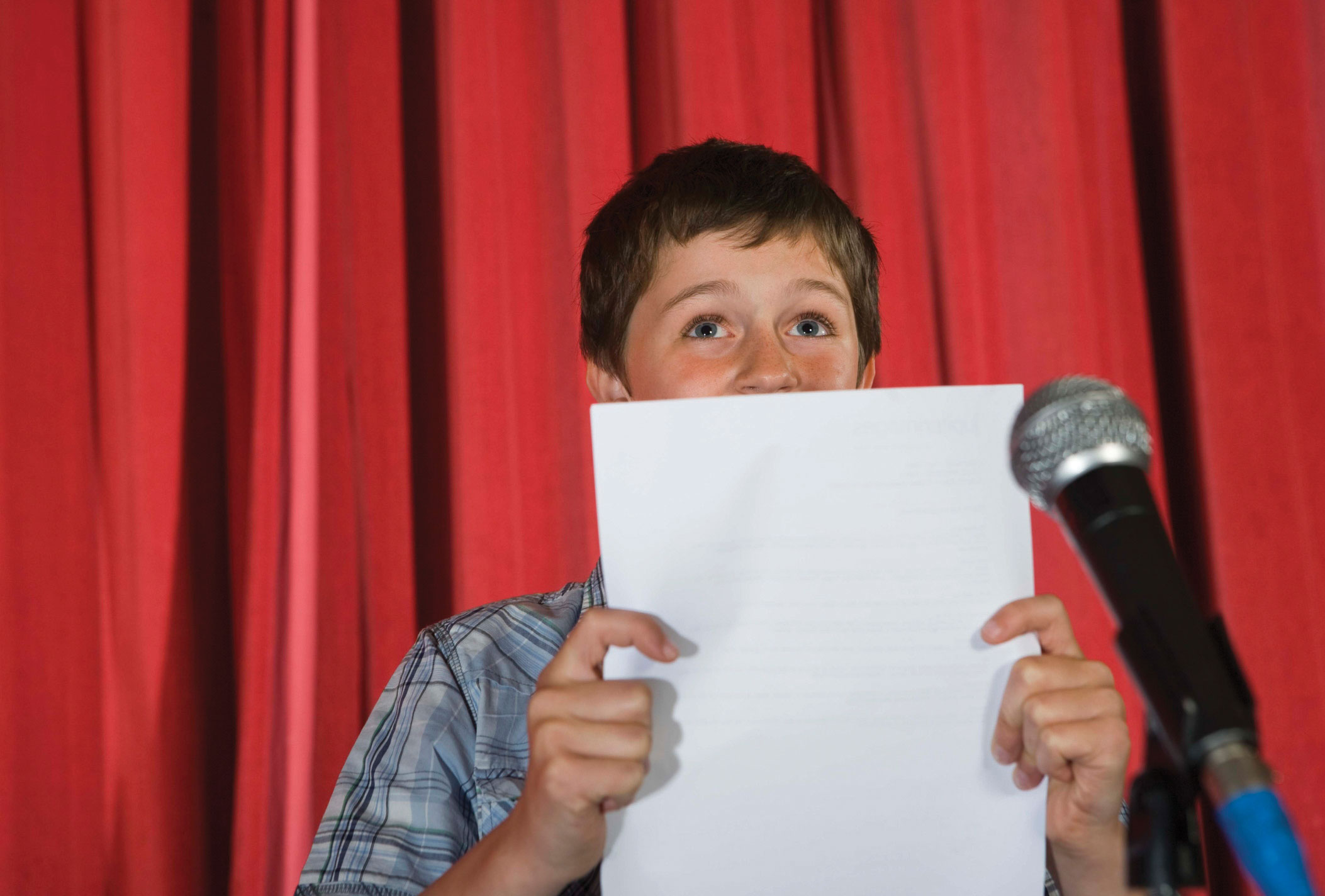 One of your biggest concerns about public speaking might be how to deal with nervousness or unexpected events. If that's the case, you're not alone—fear of speaking in public consistently ranks at the top of lists of people's common fears. Some people are not joking when they say they would rather die than stand up and speak in front of a live audience. The fear of public speaking ranks right up there with the fear of flying, death, and spiders.Wallechinsky, D., Wallace, I., & Wallace, A. (1977). The people's almanac presents the book of lists. New York, NY: Morrow. See also Boyd, J. H., Rae, D. S., Thompson, J. W., Burns, B. J., Bourdon, K., Locke, B. Z., & Regier, D. A. (1990). Phobia: Prevalence and risk factors. Social Psychiatry and Psychiatric Epidemiology, 25(6), 314–323. Even if you are one of the fortunate few who don't typically get nervous when speaking in public, it's important to recognize things that can go wrong and be mentally prepared for them. On occasion, everyone misplaces speaking notes, has technical difficulties with a presentation aid, or gets distracted by an audience member. Speaking confidently involves knowing how to deal with these and other unexpected events while speaking.
In this chapter, we will help you gain knowledge about speaking confidently by exploring what communication apprehension is, examining the different types and causes of communication apprehension, suggesting strategies you can use to manage your fears of public speaking, and providing tactics you can use to deal with a variety of unexpected events you might encounter while speaking.