Chapter 23 The d-Block Elements
Chapter 21 "Periodic Trends and the " and Chapter 22 "The " described the chemistry of the s-block and p-block elements. In this chapter, we survey the chemistry of the d-block elements, which are also called the transition metals. We again use valence electron configurations and periodic trends, as well as the principles of chemical bonding, thermodynamics, and kinetics, as tools to describe the properties and reactivity of these elements. Because all the d-block elements are metals, they do not have the extreme variability in chemistry that we saw among the elements of the p block. Instead, these elements exhibit significant horizontal and vertical similarities in chemistry, and all have a common set of characteristic properties due to partially filled d subshells.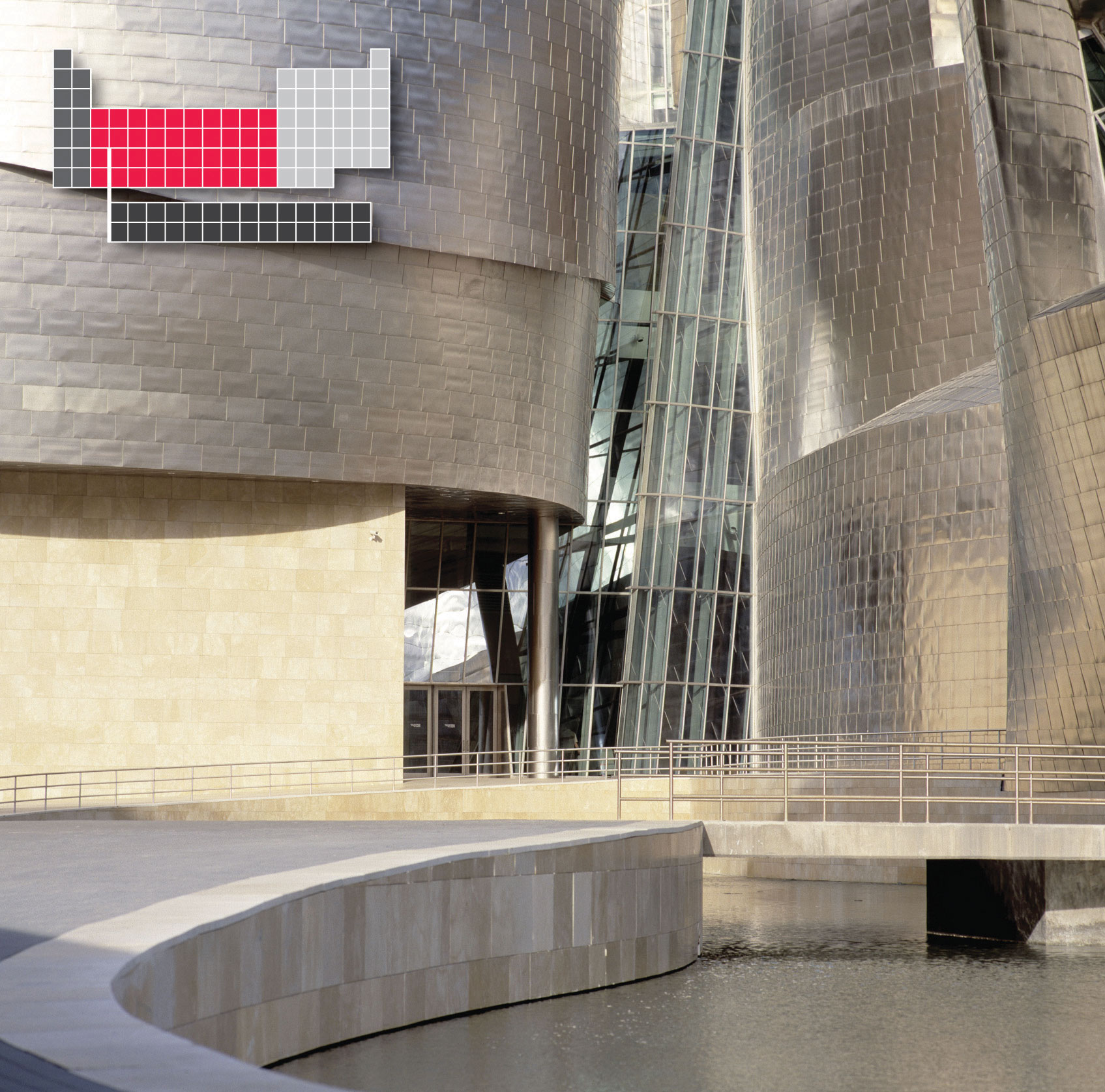 Titanium metal is light and corrosion resistant. The Guggenheim Museum in Bilbao, Spain, is the largest titanium-clad building in the world. The exterior is covered with 344,000 ft2 of 0.016-in.-thick titanium pieces, each with a unique shape.
Alloys and compounds of the d-block elements are important components of the materials the modern world depends on for its continuing technological development, while most of the first-row transition metals are essential for life. This chapter introduces some of the key industrial and biological roles of these elements. You will learn, for example, why copper, silver, and gold have been used for coins and jewelry since ancient times, how Cr3+ impurities can be responsible for the characteristic colors of both rubies and emeralds, why an iron oxide was used in primitive compasses, why insects have greenish-blue blood, and why cobalt is an essential component of vitamin B12.