Chapter 16 The Legal and Regulatory Environment of Business
Whatever Happened to…George McGovern?
You may or may not have heard of George McGovern.This vignette is based on the following sources: George McGovern, "What I Know Now: Nibbled to Death," Inc, December 1993, http://www.inc.com/magazine/19931201/3809.html (accessed September 12, 2008); McGovern, "Freedom Means Responsibility," Wall Street Journal Online, March 7, 2008, http://online.wsj.com/article/SB120485275086518279.html (accessed September 12, 2008); Jack Schultz, "Being a Small Business Owner Isn't Easy—Ask George," BoomtownUSA, February 28, 2005, http://boomtownusa.blogspot.com/2005_02_01_archive.html (accessed September 12, 2008). A professor of history in his home state of South Dakota, he was elected to Congress in 1956 and to the U.S. Senate in 1962. He was a prominent opponent of the war in Vietnam, and became the Democratic Party nominee for president in 1972. His run for the presidency failed (he lost in a landslide), and he remained in the Senate until 1980. After more than a quarter century as a lawmaker, he then entered private life, serving on a few boards and giving a lot of lectures.
In 1988, McGovern and his wife Eleanor decided to go into business, so they purchased a small hotel in the city of Stratford, Connecticut. At first, the onetime politician was enlightened by life as a small business owner. "I wish I'd done this before I'd run for president," he said in early 1990, "It would have given me insight into the anxiety any independent businessman…must have….Now I've had to meet a payroll every week. I've got to pay the bank every month. I've got to pay the state of Connecticut taxes….It gives you a whole new perspective on what other people worry about."
Before the end of the year, the Stratford Inn went bankrupt and McGovern's otherwise educational venture into the world of small-business ownership had come to an abrupt end. What happened? McGovern observed in retrospect that the terms of his lease weren't particularly good and that New England was on the verge of severe recession just as he was starting up his enterprise. But the knockout blow, he maintains, was delivered in the legal arena. During McGovern's tenure as owner, the Stratford was sued twice under laws governing premises liabilityThe duty of innkeepers to take reasonable care in preventing customers and third parties from being injured on their property.—the duty of innkeepers to take reasonable care in preventing customers and third parties from being injured on their property. There's a subcategory called "slip-and-fall," laws because slipping and falling are at the heart of so many premises-liability lawsuits.
In McGovern's case, one lawsuit actually did involve a slip and fall (and an allegedly serious injury) in the parking lot of the hotel. In the other incident, a patron got into a fight when he came out of the hotel bar and sued the Stratford for failure to provide adequate security. A security guard was in fact on duty, but McGovern argues that few small businesses can furnish the kind of protection needed to prevent fights outside a bar. Both lawsuits were dismissed, but, as McGovern points out, "not without a first-rate legal defense that did not come cheaply."
Figure 16.1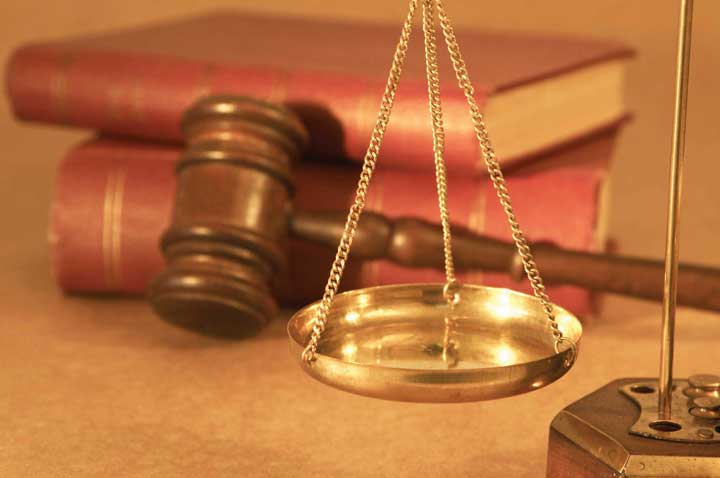 George McGovern gained a new perspective, and appreciation, for the complex legal environment of U.S. business during his brief tenure as a small business owner.
© 2010 Jupiterimages Corporation
In an article written for Inc. magazine a couple of years later, McGovern acknowledged a few more lessons from his brief experience as a small businessman: "I learned first of all that over the past 20 years, America has become the most litigious society in the world." He acknowledged the rationale behind premises-liability laws, "but it does seem to me," he suggested, "that not every accident or fall or misfortune is the fault of the business at which it occurs." Recalling that the Stratford was also required to meet "fire regulations more appropriate to the Waldorf-Astoria," McGovern went on to report the second lesson he learned as owner of the Stratford Inn: that "legislators and government regulators must more carefully consider the economic and management burdens we have been imposing on U.S. business."
McGovern's eyes, it seems, had been opened after forty months as a small-business proprietor, and in the aftermath, he narrowed his focus to two problem areas for the small-business owner trying to survive in the highly complex legal environment of the United States. The first area falls under the heading of administrative lawBody of law dealing with statutes and regulations related to the activities of administrative agencies.—law pertaining to rules set down by any of the numerous agencies and departments created to administer federal or local law. McGovern happily confirms his commitment to such worthy social goals as worker safety and a clean environment, but he's also convinced that we can pursue these goals "and still cut down vastly on the incredible paperwork, the complicated tax forms, the number of tiny regulations, and the seemingly endless reporting requirements that afflict American business."
He's also targeted what he regards as unnecessary burdens placed on business by statutory lawBody of law made by legislative bodies.—laws enacted by legislative branches of government (such as the U.S. Congress, of which he was a member for nearly three decades). In particular, as a survivor of two premises-liability suits, McGovern has become an advocate of tort reformA movement to stem the swelling tide of personal-injury litigation in the United States.—a movement to stem the swelling tide of personal-injury litigation in the United States. Americans, he charges, "sue one another at the drop of a hat, [and] lawsuits without merit…are hurting both the economy and decency of our society." Business suffers because businesses hold most of the insurance policies at which liability litigation is aimed. With each settlement, premiums surge, and many businesses, especially smaller ones, argues McGovern, "simply can't pass such costs on to their customers and remain competitive or profitable….If I were back in the U.S. Senate or in the White House," he concludes, "I would ask a lot of questions before I voted for any more burdens on the thousands of struggling businesses across the nation."